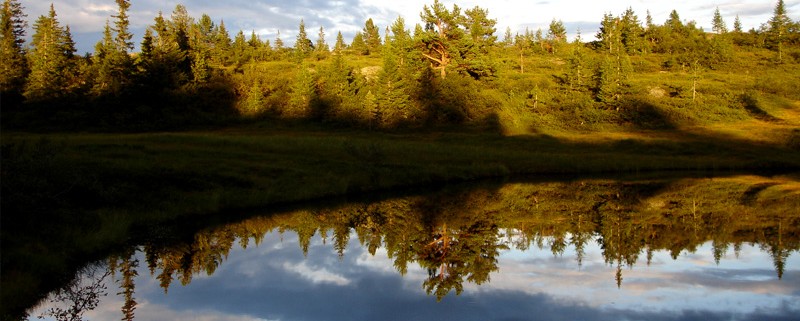 3rd Conference on Modelling Hydrology, Climate and Land Surface Processes
September 7-9, 2015, Lillehammer, Norway
The integration of hydrology and meteorology is crucial for understanding present and future climate and its effects on various aspects of society. Extreme weather may cause increased frequency of floods, droughts, landslides and damages to infrastructure. The demand for and the production potential of renewable energy are also strongly linked to the hydrometeorological system. The Norwegian Hydrological Council recognizes the need to bring together hydrologists and meteorologists to discuss the integration of meteorology and hydrology in all modelling activities that includes weather and water (e.g. weather forecasts, climate prediction, hydrological impact simulations including influence on water quality, climate and hydrological model coupling, environmental hazards).
The conference aims to address topics related to modelling the climate system and the interface with the land surface processes and hydrological impacts of climate change.
The conference will be organized in three sessions;
Session 1: Land-atmosphere interactions
Key note speakers:
Dr. Eleanor Blyth, Center for Ecology and Hydrology, United Kingdom


Prof. Frode Stordal, University of Oslo, Norway



Land-atmosphere interactions, here defined as the exchange of heat, moisture, momentum, and carbon between the surface and lower atmosphere, play a key role in the climate system. The aim of this session is to bring together studies investigating land-atmosphere interactions and its importance for both meteorological and hydrological aspects. Presentations focusing on past, present and future climate, using observational, diagnostic or modelling approaches are welcome.
Session 2: Downscaling and adjustment of climate data
Key note speakers:
Prof. Asgeir Sorteberg, University of Bergen, Norway


Dr. Jonas Olsson, Swedish Meteorological and Hydrological Institute, Sweden

Climate impact studies often depend on downscaled, bias corrected or perturbed input data. This session welcomes contributions that are related to validation, adjustment and homogenization of climate model data, and the resulting consequences of the choice of method(s). It also welcomes contributions that use climate data, including ground observations, radar and satellite observations, to assess climate trends and variability, including floods and droughts.

Session 3: From modelling to decisions
Key note speakers:


Prof. Marc Bierkens, University of Utrecht, The Netherlands




Dr. Gaute Lappegard, Statkraft, Norway

In this session we welcome contributions addressing hydrologic, atmospheric and climate modelling and forecasting issues, while also focusing on its societal relevance. This may include modelling related to management or adaptation strategies, warning and preparedness issues. We also welcome contributions related to communicating forecasts and climate projections for decision-making.
Important dates
| | |
| --- | --- |
| January 20, 2015  | Registration opens |
| March 15, 2015 | Abstract deadline |
| April 30, 2015 | Abstract acceptance reply  |
| June 1, 2015 | Deadline, registration and payment |
Abstract submission
Abstract submission by email. Mark the subject field with "Abstract Modelling Conference 2015" and the 1. author's last name, and submit to nhr@nve.no. 

Please propose which session in the program which is suitable for your presentation, and make sure that the contact information to the authors is provided and correct. Please indicate whether you prefer oral or poster presentation.

Language: English.
Max. 500 words.
Deadline: March 15th, 2015.
Venue and accomodation
7 – 9 September 2015 at Radisson Blu Lillehammer hotel in Norway.
Conference fee
Registration rate 7- 9 September (conference, lunches, dinners 7 to 9 September)  NOK 2800,-
Registration rate 7 September (conference, lunch, dinner)                                     NOK 1800,-
Registration rate 8 September (conference, lunch, dinner)                                     NOK 1800,-
Registration
Please registrer here within 1 June 2015.

Excursion
The excursion will go to Hunderfossen power plant 10 km north of Lillehammer.


Conference committee
Prof. Nils Otto Kitterød, Norwegian University of Life Sciences (NMBU)
Prof. John Burkhart, University of Oslo (UiO)
Dr. Uta Gjertsen, Statkraft
Dr. Ingjerd Haddeland, Norwegian Water Resources and Energy Directorate (NVE)
Dr. Hege Hisdal, Norwegian Water Resources and Energy Directorate (NVE)
Dr. Sjur Kolberg, SINTEF Energy Research (SINTEF)
Hans Christian Udnæs, Glommens og Laagens Brugseierforening (GLB)
Sponsors:

http://www.hydrologiraadet.no/wp-content/uploads/2015/01/artikkel7.jpg
400
800
Redaktør
http://www.hydrologiraadet.no/wp-content/uploads/2014/12/logo.png
Redaktør
2014-10-22 09:01:44
2021-03-01 13:12:09
3rd Conference on Modelling Hydrology, Climate and Land Surface Processes